The Struggle to Keep a School System Welcoming for All – Boston College Law School Magazine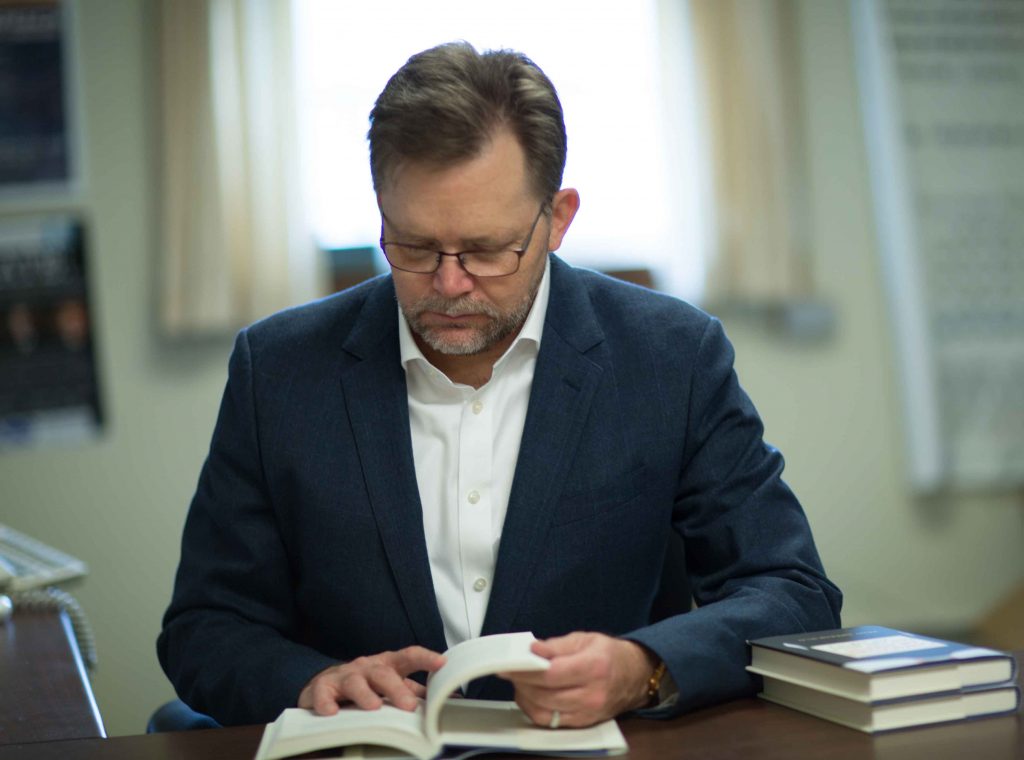 When the Wellesley public school system held affinity group sessions and created a bias reporting procedure, it sought to create a welcoming environment for students. But when the school system faced a lawsuit last year, the existence of these new initiatives was called into question.
Kent Greenfield, a Boston College law professor who teaches cases involving student speech in his First Amendment class, thought he could help.
In 2021, Wellesley Public Schools held listening sessions for various historically disenfranchised groups: Asian or Asian American and Pacific Islander students and students from the BIPOC (Black, Indigenous, and People of Color) community. Wellesley had also instituted a formal procedure for reporting incidents of bias or offensive language, in order to maintain an environment conducive to learning.
Parents Defending Education (PDE), a national right-wing organization that has filed lawsuits against multiple school districts, took action against the Wellesley District under the Equal Protection Clause, First Amendment, and Title VI law Civil Rights Act of 1964, as well as the Massachusetts Student Free Speech Act.
"There are tensions over these issues across the country," Professor Greenfield noted in an interview. "Massachusetts is ahead of the curve in trying to figure out how to be responsive and improve diversity, equity and inclusion efforts. It's a constant conversation. But these national interest groups are so well funded that local school districts need to be able to make the connection between being responsive and protecting children and protecting themselves from legal attack," he said.
Working closely with local Wellesley Public Schools attorney (and father of BC law) John J. Davis of Pierce Davis & Perritano LLP, Greenfield used his refined understanding of First Amendment doctrine to help revise the bias reporting process.
The superintendent suspended the old reporting procedure, while Davis and Greenfield worked together to adjust the language. "There are many instances of student speeches, and we wanted to make sure we were in line with those," Davis said. "We developed a language, we tweaked it and, with the approval of the school committee, the superintendent implemented the new procedure. We always intended to have a procedure in place.
The new Speech and Harassment Policy is mindful of the difference in standards between conduct and speech. It makes it clear that the school has the strongest constitutional foundations when it comes to regulating harassing speech, disruptive speech, targeted threatening speech, and epithets. Greenfield helped tailor the procedure to the type of speech deemed most problematic. He focused on the kind of student speech the Supreme Court said schools can regulate.
Although PDE claimed otherwise, Davis said it was never the view of the school board, superintendent, or Wellesley Public Schools that affinity groups were exclusive for all students. "Affinity groups are for everyone. Everyone who wants to participate has the right to participate. And we made that clear.
Greenfield further pointed out to the school district that he may have a specific point of view. "Schools can have a point of view, even on controversial issues, and they can proclaim that point of view. They can be in favor of books and against drugs, for example. And they can also say that 'Black Lives Matter' without having to say otherwise," Greenfield said.
"You can make choices like that. As long as it doesn't punish students for their opinions. Which the school wasn't doing anyway," Greenfield explained. "After the new procedure was put in place, schools are now better placed to clearly express their point of view, ensure the safety of their students, but also protect themselves from legal attacks."
Armed with a revised bias reporting procedure and clarification regarding inclusion affinity groups, Davis helped negotiate the settlement with PDE. Under the settlement, both parties were responsible for their own costs. Wellesley Public Schools paid no damages, admitted no liability, and PDE obtained no declaratory or injunctive relief.
"My concern is that politically it's difficult right now to have a school system that advances those kinds of interests," Davis said. Wellesley has been at the forefront of having a Director of Diversity, Equity and Inclusion and having the Listening Spaces to begin with. Many schools do not have similar spaces for marginalized students where they can share their concerns.
"We are kind of swimming against the tide. There are groups like PDE that are well funded and well organized and they monitor school systems across the country," Davis warned. "The effect is that they chill that kind of activity through the public school systems."
---