Police file case against school management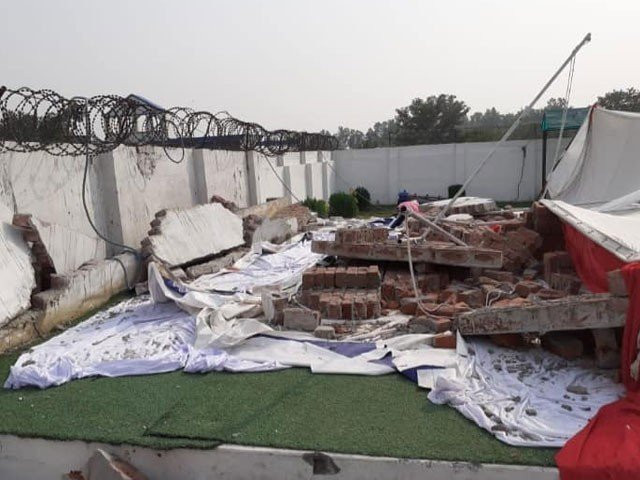 JEHLUM:

Police have registered a complaint against the management of a private school in Jhelum where two students were crushed to death when a building wall collapsed.
On Friday, the school held a Mehfil-e-Milaad, for which a stage was erected next to a dilapidated wall. During the ceremony, the wall in question collapsed, killing two students and injuring 22 others, including students and teachers.
Rescue 1122 had transferred the injured to Jhelum Headquarters Hospital. Three children and a teacher were then referred to Rawalpindi in critical condition.
Read 32 public schools handed over to private partners to operate
Police registered a case under Article 322 and began searching for the suspects, who remain at large.
Punjab Chief Minister Usman Buzdar also requested a report on the incident from the Department of Education, which opened an investigation into the incident the same day.
The funerals of the two deceased students were offered.
It was learned that the management of the private school had not obtained permission from the district administration to organize the Milaad.
Questions are also being raised with the education and building departments about the regulations that allowed the school to operate in a dilapidated building.
Published in The Express Tribune, October 24and2021.