Pharmacy school organization updates new pharmacist oath to include commitment to diversity and 'anti-racism'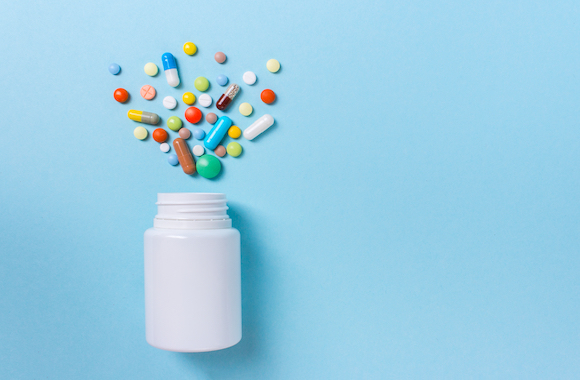 An organization representing college schools of pharmacy and a group representing pharmacists They succeeded an update to their Pharmacist Oath, requiring new members to commit to "diversity, equity, inclusion and anti-racism".
The changes were recommended by both the American Association of Colleges of Pharmacy Board of Trustees and the American Pharmacists Association Board of Trustees and were finalized in November.
The organizations will host a profession-wide virtual event in early 2022 for pharmacists, faculty members, pharmacy students and others to reaffirm the new oath. Additionally, the new oath will be used for all spring 2022 pharmacy school commencement ceremonies.
"The Joint Committee has led a critical charge to boldly expand our professional oath to include the necessary elements of equity, inclusion and diversity," said Lakesha Butler, Director of Diversity, Equity and Diversity. inclusion at Southern Illinois University Edwardsville School of Pharmacy in A declaration.
"The revised oath charges all pharmacists to take active responsibility for promoting health equity and to commit to being agents of change in the pharmacy practice system and beyond."
The Pharmacist Oath was first developed in 1983 and has been revised in 1994 and 2007. In 2021, the Oath Review Steering Committee held a number of hearings regarding amending the Oath to include the diversity component.
"The Pharmacist's Oath is intended to be both a fluid and enduring representation of the dedication of pharmacists and pharmacist students to our profession and our patients," said Juan Rodriguez, APhA-ASP National President and Pharmacist student at the University of Tennessee Health Science Center College of Pharmacy.
"Our collective efforts to recognize and lead this change are a proud moment for the entire profession."
A pharmacist's new oath reads as follows:
I promise to devote my whole life to the service of others through the profession of pharmacy.

By fulfilling this wish:

I will consider the welfare of mankind and the relief of suffering as my primary concerns.

I will promote inclusion, embrace diversity, and champion justice to advance health equity.

I will apply my knowledge, experience and skills to the best of my abilities to ensure optimal results for all patients.

I will respect and protect all personal and health information entrusted to me.

I will accept responsibility for improving my professional knowledge, expertise and self-awareness.

I and my colleagues will hold myself to the highest principles of the moral, ethical and legal conduct of our profession.

I will embrace and advocate for changes that improve patient care.

I will use my knowledge, skills, experiences and values ​​to prepare the next generation of pharmacists.

I make these vows voluntarily with the full realization of the responsibility entrusted to me by the public.
Read more here.
ALERT: Check out our new campus cancellation culture database!
IMAGE: ADragan / Shutterstock.com
Read more
As college correction on Facebook / Follow us on twitter