Flight school management software developer Onboards European Electric Flight School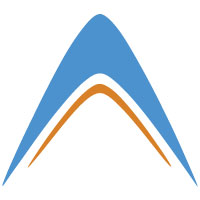 Flight School Management Software Developer FlightLogger Welcomes Green Flight Academy – A More Sustainable Flight Academy
Caring for Mother Earth has never been more important than it is today, and positive initiatives are also taking shape in the aviation industry. A good example of this is the Swedish flight academy which is launching FlightLogger this week. The Green Flight Academy is one of the first flight academies in the world to offer electric aircraft flight training. With a mission to make commercial pilot training more sustainable, Green Flight Academy is setting new directions for the industry, and FlightLogger is proud to have been chosen as the software provider for this fantastic mission.
Instructors can focus on providing the best training with FlightLogger – Green Flight Academy Training Manager Johan Nordberg had FlightLogger in mind when preparing for the launch of the new Flight Academy. "FlightLogger has established itself as the market leader for managing the daily operations of flight schools. The system is well thought out and has a nice process that makes it easy to plan, train and document daily operations. It makes sense to use FlightLogger to cut down on administration so our instructors can focus on getting the best training possible.», explains Johan Nordberg.
A few weeks ago, Green Flight Academy had its training programs approved by the Swedish CAA, and this week it finalized integration with its new FlightLogger flight training management platform, when staff and Academy instructors have completed their training. The new academy is thus ready to welcome its first group of students just after the summer holidays.
Green Flight Academy becomes the 10th training organization in Sweden to use FlightLogger.
About Green Flight Academy
It's no coincidence that the brand new Green Flight Academy is touted as the most sustainable flight academy in the world. They are in fact the first commercial flight academy to use the all-electric Pipistrel Velis Electro aircraft for their basic training, and approximately 30% of all their flight training is emission-free. In addition, Green Flight Academy insists on buying green electricity exclusively. Along with its unique green profile, Green Flight Academy has a strong focus on delivering high quality training through qualified flight instructors and modern training facilities. The Skellefteå-based academy in northern Sweden is ready to welcome its first batch of students this summer.
Source: Flightlogger press release
You can also see our terms and conditions for our content policy.